Who We Are
QCircuits was formerly known as Bel-tronics Corp., with a heritage of innovation since its founding in 1953. Purchased in 2007, the company changed its name to QCircuits, honoring the tradition of quality while signaling new direction and leadership.
The new executive team is headed by:
Jeff Cosman, President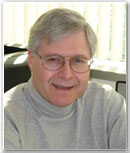 Jeff joined QCircuits (formerly Bel-Tronics) when he purchased the company in 2007. Jeff brings more than 30 years of general and product management experience to the company, as well as a vision of professionalism and customer-centric leadership.
Jeff was previously president of an industrial consumables manufacturer with global operations. Before that he was president of an electronic components business with multi-plant, offshore operations. Prior to that he held an executive position with a major international venture capital firm which, in addition providing capital, also provided services to customers seeking contract manufacturing sources.
Early in his career Jeff held a number of product and sales management positions with General Electric's industrial motor business. He was also on GE's corporate manufacturing staff where he performed studies which included offshore economic and manufacturing analyses.
After graduating from Cornell University, he began his career with Grumman as a design engineer. He later returned to school for his MBA from Harvard University.
Eric Petty, Vice President, Sales & Operations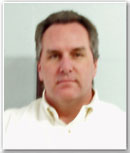 Eric came to QCircuits in 2005, then Bel-Tronics. As operations manager he is charged with direct supervision and oversight of all manufacturing operations, including personnel, product quality, equipment utilization and driving maximum process efficiency.
As head of sales, Eric is responsible for setting and achieving sales goals while building and enhancing customer relations through price, quality and delivery strategies.
Throughout his career, Eric has demonstrated technical expertise and proficiency in lean manufacturing and production management; quality systems management; supplier development engineering management; sales and marketing management; and human resource management in a number of industries, including: Aerospace, automotive and fluid power.
Eric is a former military flight officer and holds a master's degree in operations management through Embry-Riddle Aeronautical University.
Ed Waytula, Vice President, Engineering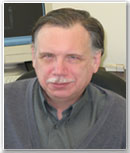 When Ed joined QCircuits in 1999, he brought a solid background of engineering experience to the company, including analog, digital and power circuit design, EMI/EMC, RF, reliability, magnetics and manufacturing.
Ed is responsible for all engineering activities at QCircuits, including specification review, component selection and qualification as well as documentation. He also provides technical support to customers.
With a bachelor's degree in electrical engineering from the Illinois Institute of Technology, Ed has additional training and experience in TQM, DFM, SPC, Six Sigma, lean manufacturing and Kaizen.