PCB Assembly Service Experts
PCB Assembly is our area of expertise. Qcircuits will assemble, test and deliver your SMT or through-hole circuit board designs. We also offer related electronics engineering if needed. We pride ourselves in offering fast service with competetive pricing and Assembled in the USA. We have two Illinois locations, one in the Chicago suburb of Elk Grove Village and our Southern Illinois location at Flora, 100 mi. east of St. Louis.
Coil Winding and Magnetics
At QCircuits, we specialize in:
Custom electronic assembly
Coil winding production
Circuit board production
Box build
Need help with electronic assemblies? We are here to help and ready to assist.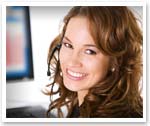 Looking for a source to manufacture your circuit boards? This is what we do and we do it in the USA! Give us a call or send an email.
Contact us